Babysitting 
Teenagers frequently work as babysitters, caring for youngsters in a responsible manner while their parents are abroad. You can network with friends, family, and neighbours to find babysitters, or you can build a profile and offer your services on websites like Care.com or Sittercity. You can choose your own hourly wage as a babysitter and choose your own hours. In addition to allowing you to make money, babysitting also gives you the chance to develop important parenting and responsibility skills.You can easily make around 20$ per hour.
Dog walking or pet sitting
Teenagers can also get money by taking care of pets while their owners are away by pet-sitting. You can promote your pet-sitting business using flyers, social media, or websites like Rover or Care.com. You can provide services including feeding, walking, and playing with pets as a pet sitter. Work around your schedule and determine your own hourly rate. You may spend time with animals, make money, and improve your communication and responsibility skills by pet sitting.
Lawn Care
Teenagers can make a lot of money doing lawn care throughout the summer by offering services like mowing lawns, trimming hedges, and yard cleanup. You can use fliers, social media, or word-of-mouth marketing to get your lawn care business off the ground. You can choose your own charges and establish your own hours. Owning your own tools, such as a lawnmower or hedge trimmer, and exercising caution are essential. In addition to assisting you in making money, maintaining a lawn encourages responsibility, increases your capacity for time management, and promotes physical activity.Lawn Care can earn you upto 50$ per hour depending on the lawn size
Sell stuff online
Teenagers frequently sell things online to make money, either by beginning a small online business or by selling things they no longer need. Popular online marketplaces like eBay, Amazon, or Facebook Marketplace are places where you may sell goods. To begin, arrange your goods for sale, take professional photos, create thorough descriptions, and set fair prices. Via websites like Etsy or Shopify, you can also build your own website or online store. Selling items online not only increases your income but also develops your business, marketing, and communication abilities.
Freelance work
Offering their skills and services to clients online is a flexible option for youngsters to get money. You can work for yourself as a freelancer in fields like graphic design, writing, programming, or social media management. You can set up a profile and submit a bid for tasks that fit your talents on platforms like Upwork, Fiverr, or Freelancer to start freelancing. To find clients, you can network with friends, family, and people you know on social media. You can work on projects you like while also earning money and learning useful skills like time management, communication, and marketing through freelancing.
Tutoring
Teenagers can make money by teaching others and sharing their knowledge by tutoring. If you are an expert in a given field, you can volunteer as a tutor. You can work as a tutor for other students at your school or advertise your availability online on platforms like TutorMe or Chegg. To get going, choose the subjects you are skilled and comfortable teaching, make a list of the concepts or topics you can go over with your pupils, and set a fair hourly charge. Tutoring not only increases your ability to make money but also your teaching abilities and subject-matter expertise.
Photography
Teenagers can use photography as a creative means of making money by capturing images and selling them online or by providing their talents for photo sessions and events. You may get started by honing your photography techniques, purchasing a high-quality camera, and compiling a portfolio of your work. You can offer your skills to friends, family, and nearby businesses in addition to selling your images on websites like Shutterstock, iStock, or Adobe Stock. In addition to assisting you in making money, photography gives you the chance to express your creativity and hone your artistic abilities.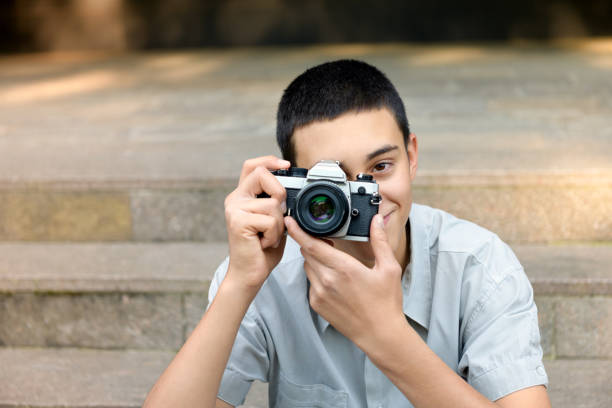 Car cleaning
Teenagers can make money cleaning cars by offering their services to friends, family, and neighbourhood businesses. You can start by making an initial investment in fundamental auto cleaning equipment like soap, sponges, and a hose and start providing services like washing, waxing, and vacuuming cars. Flyers, social media, and word-of-mouth are all effective ways to market your services. Car washing teaches you accountability, customer service, and time management skills in addition to helping you make money.
Virtual assistant
Teenagers can work from home as virtual assistants, providing administrative or technical support to clients online. You might provide services like data input, email administration, social media administration, or customer support. You can start by setting up a profile on websites like Upwork, Fiverr, or Freelancer and placing bids on assignments that fit your expertise. To find clients, you can network with family, friends, and acquaintances on social media. Being a virtual assistant not only increases your ability to make money, but it also teaches you important skills like time management, organisation, and communication.
Start a YouTube channel
Teens can start a YouTube channel and earn money by creating content for a specific audience by using their creativity. Decide on your expertise, conduct content research and creation, and invest in high-end equipment like cameras and microphones to get started. After you have a following, you may monetize your channel through product sales, brand sponsorships, and advertising revenue. By starting a YouTube channel, you may express your creativity, develop your communication and marketing abilities, and build a community around your content. You can also make money with it.