This dish is perfect for all fans of Japanese cuisine. Today you will learn how to make Japanese ramen. Stay tuned and you will make it.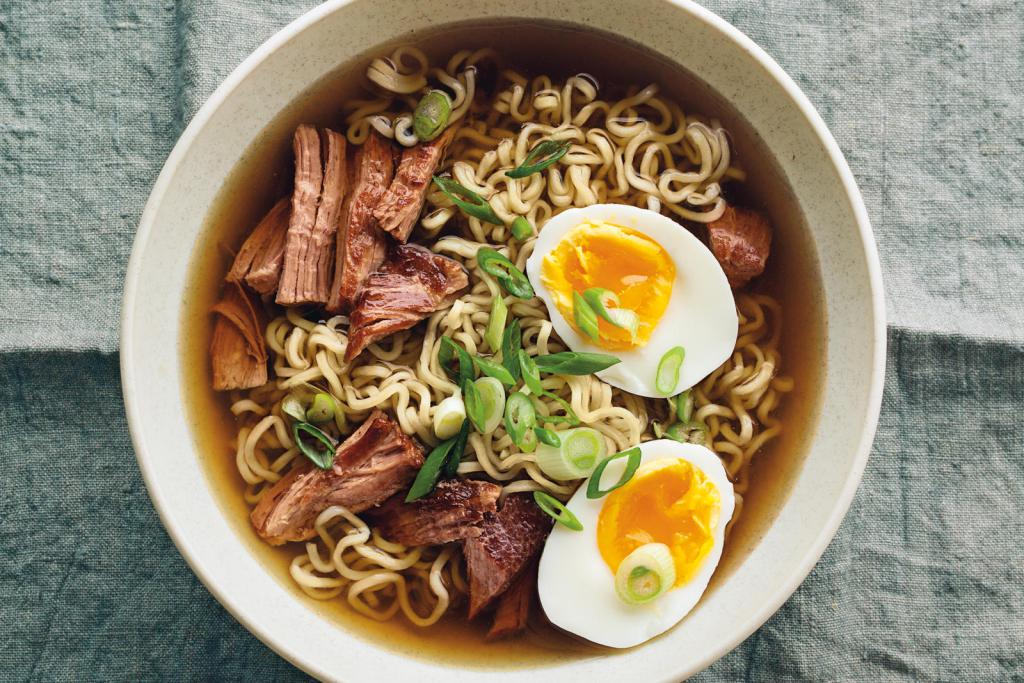 Cooking description:
This dish is ideal for all who like light soups, because thanks to its composition "Ramen" soup does not have a heavy stomach. Fragrant and authentic "Ramen" will please both adults and children. It will be tasty, I promise!
Purpose: For Lunch / For Dinner
Main Ingredient: Poultry / Chn / Eggs / Noodles / Chicken
Thighs Dish: Soupsicke
Cuisine Geography: Japanese / Asian
Ingredients:
Chicken thighs - 4 Units
Eggs - 4 Units
Ramen Noodles - 680 Grams
Choi-sum - 280 Grams
Chives - 180 Grams
Onions - 4 Pieces
Soy Sauce - 4 Tablespoons
Mirin - 2 Tablespoons
Ginger - 20 Grams
Sesame Oil - 1 Tablespoon.
Miso Paste - 1/4 Cups
Spices - 1 Ispoon
Chicken broth - 6 Isp Spoon
Number of servings: 4
How to cook "Japanese Ramen"
1. First of all prepare the ingredients. Wash all the ingredients and chop the mushrooms, onions, and bok choy. Peel and grate the ginger. Mix soy sauce, miso paste and water in a separate container.
2.Soat chicken on all sides and sauté it in a little oil on the skin side down for 10 minutes, add water and braise in a pan until tender.
3.Boil the eggs. Let's make the broth. Mix the chicken broth with the mirin, soy sauce and chopped ginger until smooth.
4.Pour the rest of the chicken fat into a pan, fry the ginger in it, then add the leaves and stems of the choy sum, and braise everything for 1-2 minutes, stirring constantly.
5.In a deep bowl, arrange the sliced chicken meat, onion, sesame oil, and the rest of the soy sauce. Boil the noodles in boiling water, divide into 4 portions and arrange on plates. Then we put choi-sum leaves and sliced eggs on a plate and pour the broth over them. Japanese ramen is ready - Bon appetit!