Red Velvet Cake with Cream Cheese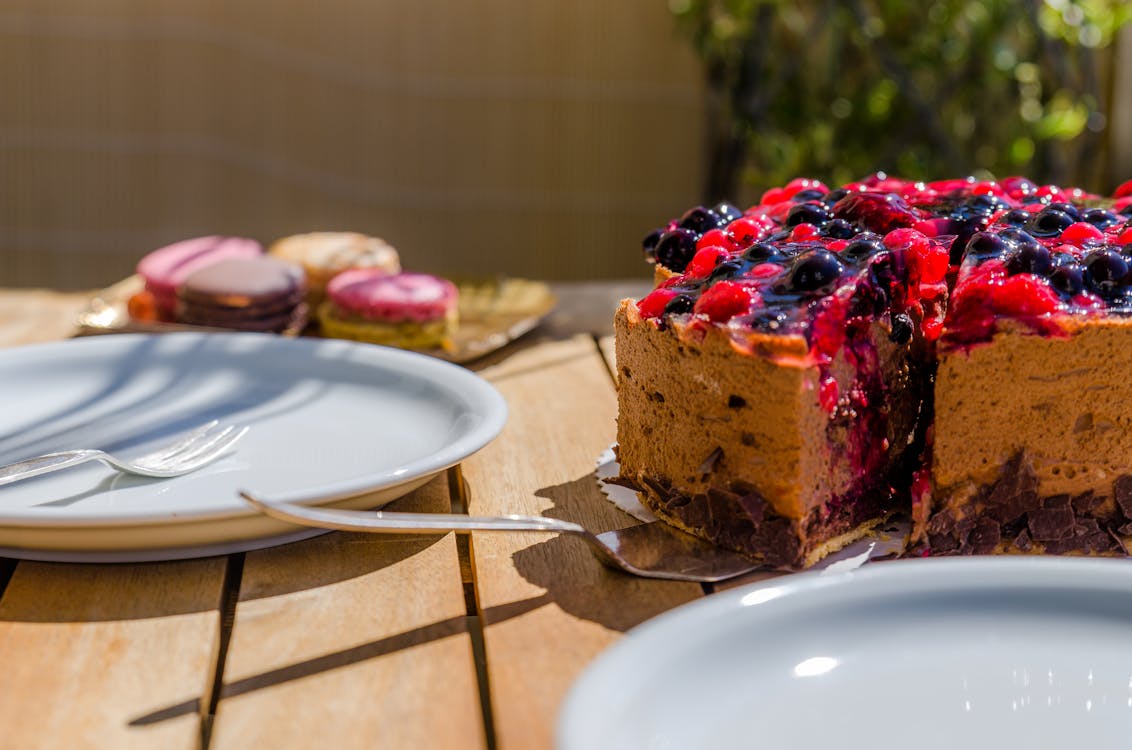 Red Velvet Cake is mega popular right now. I've lost count of how many times I've made it.
The dough is very easy to make, especially if you have a stationary mixer in the kitchen. We load everything into a bowl and whip until smooth. I bake three cakes with a diameter of 24 cm. You can also bake in one form and then cut. But baking each separately, we get an even cake, without cracks (I like this version better).
I always make the cake "Red Velvet" with cheese and butter cream. You can eat it right away, but if you let the cake stand, it will be just a taste bomb! As for the decorations. Here it all depends on your occasion and imagination. I decorated the cake with chocolate and fruit. And in general, you can disguise this beautiful cake under any decoration.
Ingredients
Dough:
Wheat flour - 340 g
Sugar - 300 gr
Cocoa powder - 1 tbsp.
Leavening Agent - 2 tsp.
Soda - 1 tsp.
Chicken egg - 3 pcs.
Vegetable oil - 300 gr
Kefir 2,5% - 280 gr
Food coloring (red) - 3-4 drops
Cream:
33% cream - 500 ml
Cream cheese - 140 gr
Powdered sugar - 4 tablespoons (with a sprinkle)
Shape 24 cm in diameter
326 kcal2 h.
Enjoy your meal!!!