What are the NFT Games ?
The NFT games are a new type of games that was released in November of 2017. These games are different than other games because they use NFTs (non-fungible tokens) as In-Game money and Assets. These tokens can be used to buy in-game items and can also be traded between players. So you can earn so much amount of money with playing these type of games without doing anything.
What are the benifits of playing NFT Games ?
In NFT Game Environments, You can grants player owned in-game assets instead game developer.
You can make huge amount of money with buy & selling or trading NFT in-game assets on secondary marketplaces.
NFT Games are giving a lot of value for your time which spending to Gaming.
You can stake your earnings on various cryptocurrency swap platforms.
10 Best Crypto NFT Games in 2022
1. Axie Infinity
Axie Infinity NFT based video game developed by Vietnamese studio Sky Mavis.
This game contains In-Game economy which uses Etherum-based cryptocurrency and blockchain technologies.
Axie Infinity is a game that allows you to collect, raise, and battle fantasy creatures called Axies. There are over 500 different Axies to collect, each with their own unique stats and abilities. You can battle other players online in real-time, or compete in asynchronous tournaments. There is also a PvE mode where you can explore the world and battle AI-controlled opponents.
Roughly 82.1 million AXS — 30% of the total supply — are in circulation as of June 27, 2022, while a single AXS is valued at about $15.72.
Go the axie Infinity official Website
2. Decentraland
Decentraland NFT Game allows players to build their own 3D world, buying and developing lands. After player purchased an land, they can create anything they want with it.
To get started with this game, you needs to have an ETH wallet like Coinbase, Metamask, Binance etc. This game is using MANA Currency blockchain.
Around 1.85 Billion MANA coins are circulation in the game. (1MANA is little more than $0.93)
Go to Decentraland official Website
3. Alien Worlds
"Alien Worlds" is futuristic and Scintific/Adventure based Play-to-Earn game which running on Blockchain NFT Technologies. You can mine or find different NFT items with capturing NFT Aliens. The trade symbol of the cryptocurrency which this game uses is TLM. A player can use the TLM to trade NFT for win battles and missions.
A single TLM coin is around $0.02748 as of June, 2022, with only 26% of the total supply of TLM coins — roughly 2.61 billion — in circulation.
Go to Alient Worlds offial Website
4. Thetan Arena: MOBA Survival
Thetan Arena is best popular and beginner friendly NFT game. Its mostly like Dota gaming experience mixed with Battle royal shooting games.
You can play the battles as team or solo. Earnings are based on the coin and abilities you earn in single missions. As well as you can claim characters to increase your earnings. 
You can use Free (Normal) Hero to participate in battles so to accumulate enough in-game rewards of Thetan Coin ($THC) for playing. (The live Thetan Arena price today is $0.087822 USD)
Go the Thetan Arena Offical Website
5. The Sandbox
The sandbox is trending Metaverse game in whole NFT Game industry. Because the celebrities like Snoop-Dogg also have crafted NFT collection on this metavers. As well as this Sandbox metaverse have a top trending game based on The Walking Dead TV Series.
This game uses SAND in-game currency token to allow users to build house or castle or to go on quest to earn more tokens. The sandbox encourages players to join the platform, buying and selling NFTs.
Roughly 1.26 billion SAND — 42% of the total supply– are in circulation as of June 27, 2022, while a SAND token is valued at around $1.18.
Go to The Sandbox Game official Website
6. Zed Run
Zed run is a horse racing game like popular horse race betting games in our day to day life. Zed run allows to users to curate various horses as Non-Fungible Token (NFT) that they can Buy & Sell or Trade with other in-game players.
Users also can upgrade their horses and breed new ones.
Users race their horses to earn rewards. Each horse has its strengths and weaknesses.
Go to Zed Run Official Website
7. Gods Unchained
This Gods Unchained game allows users to collect NFT Cards to play against each other. This game resolves with powerful gods and earch of them have unique abilities. The in-game cryptocurrency is called GODS.
Rougly 23.7 Millions of GODS coins and single one value around at $0.5412
Go the Gods Unchained official Website
8. CryptoKitties
This NFT games allows users to collect adorable virtual pets on Blockchain world. Cryptokitties was launced in 2017 based on Etherum based blockchain. You can buy & sell or trade virtual cats in this game. As the game routine goes forward, You can realize the game does not have a specific goal. (Which may deter some players)
One Cryptokitty, in particular, was sold for over $1 million.
Go to CryptoKitties official Website
9. Silks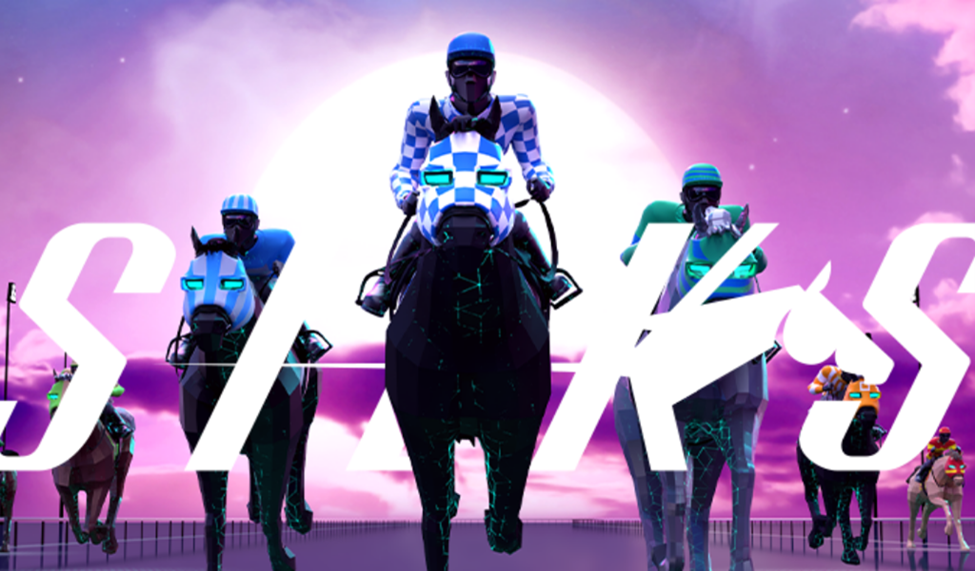 Silks is another horse racing game like Zed Run which mentioned before. When your horse wins a race in silks, You will get reward - earning you money along that way. By owning a silks avatar, you will win numerous rewards, mint silks horses, create land, stables and more.
10. Pirate X Pirate
Last but not least, Pirate X Pirate is also newest and popular NFT game in crypto markets. This game was launched in march 2022 and it called a new exciting P2E project.
In this game, you recruit the pirates, strengthen your ship and battle other players to earn XP. This game currency is called PXP which can sold on the marketplaces.
PXP can be bought on PancakeSwap, and the starter pack costs 9500 (around $15).
Go to Prirate X Pirates official Website
You can easily withdraw your earnings with Cryptocurrency wallets like Coinbase, Binance, Metamask & more. As well as you can get a passive income with stack them on CryptoSwap platforms.