The popular program has received a long-awaited update, but so far in the form of a beta version. However, everyone can install it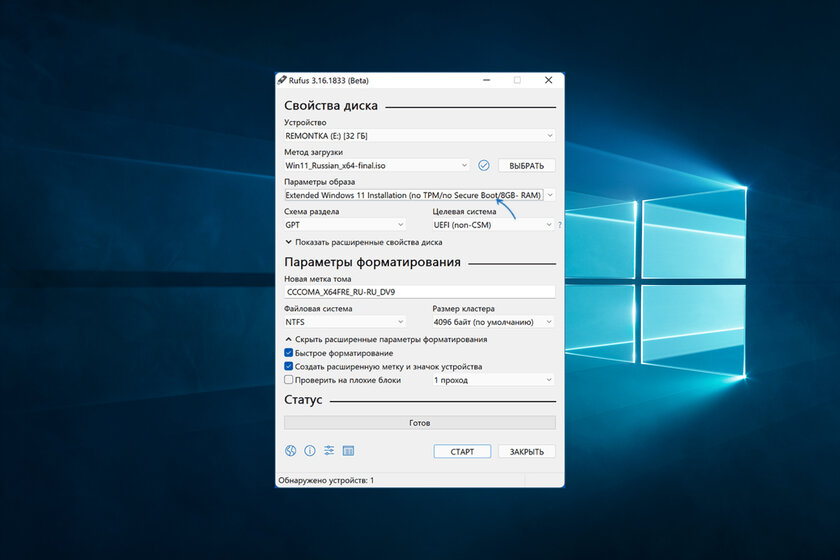 The developers of the popular utility for creating a bootable flash Rufus have released beta version 3.16 BETA2, which received the function of creating a bootable drive with Windows 11 without checking for TPM 2.0, Secure Boot and the amount of RAM. This was noticed by the remontka.pro portal.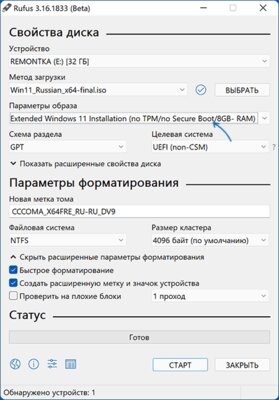 When creating an installation flash drive with Windows 11, the beta version of Rufus allows you to specify the Extended Windows 11 Installation image option (no TPM / no Secure Boot / 8Gb-RAM), which disables checking the items in parentheses.
Since the innovation is only being tested in the beta version of Rufus, various crashes and unstable work are quite possible. For example, one of the readers of Treshbox reported that it was impossible to format a USB flash drive using standard means after using the utility.