Xiaomi has just unveiled the Mi Band 7 on 24 May, and live pictures of it have already appeared on the Chinese social media space. The images show the new fitness bracelet both alone and next to its predecessors (including Mi Band 6 and Mi Band 5) - there are no significant external differences, but the shape seems to have changed.
The only visual change to the Mi Band 7 is the larger display, with a 1.62" panel instead of a 1.56" screen. The photos give the impression that the display is longer and narrower - the manufacturer didn't say anything about this at the launch. The pictures don't reveal the thickness of the bezel around the display, but it's likely to have remained about the same.
However, the Mi Band 7 is very different with its Always-On Display feature, which constantly displays the watch (and sometimes other useful information) even when the screen is locked - you don't have to raise your hand to see the time. It's not yet known whether third-party dials for AoD will be available for download, but even the standard ones will probably suffice for most people.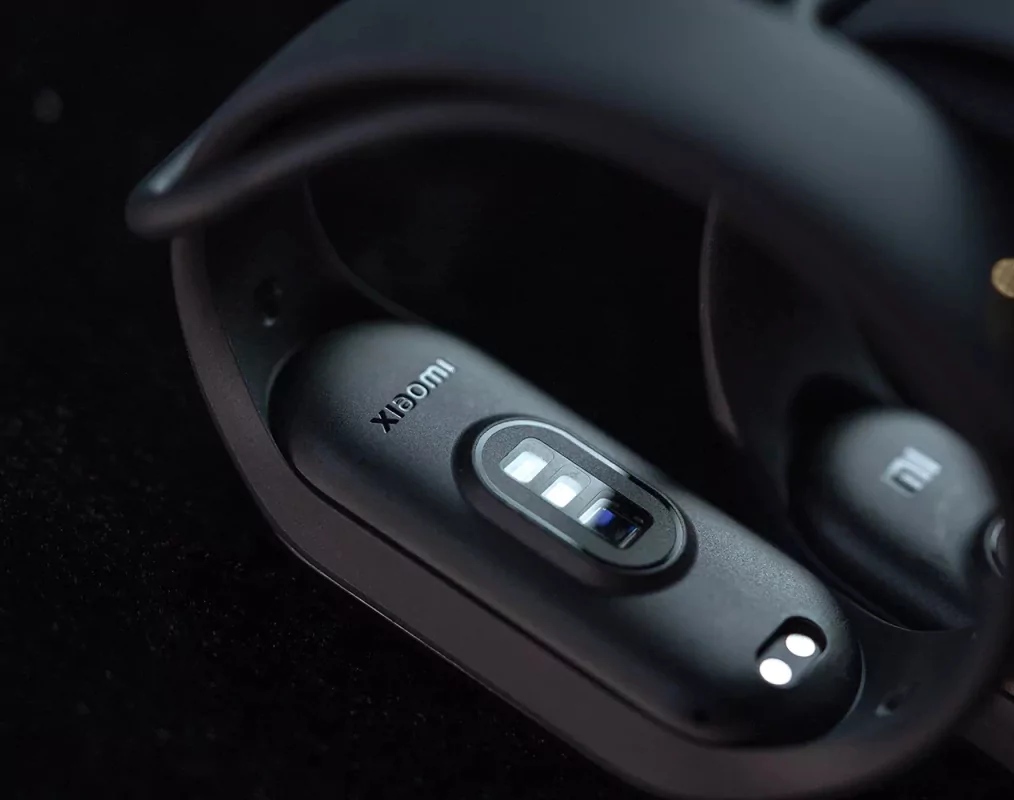 Initially, a sensor for measuring blood oxygen levels (SpO2) combined with a heart rate monitor appeared in Mi Band 6. However, users often only used it in the early days, as it has to be manually switched on and you have to remain still for a minute during the measurement. In practice, this is inconvenient and eventually forgotten, even in the midst of the coronavirus epidemic.
The Mi Band 7, on the other hand, has taken a major step forward - its blood oxygen saturation is automatically measured throughout the day, and if it reaches a critically low level (below 90%), the bracelet vibrates and displays a notification.
Thank you for attention.