Ingredients:
Flour - 1.5 Cups
Water - 1 Cups
Sugar - 1 Cups
Vegetable oil - 5 Tablespoons
Cocoa - 3 Tablespoons
Soda - 1 Teaspoon
Vanilla - 1 Teaspoon
Apple Cider Vinegar - 1 Teaspoon
Salt - 1 Teaspoon Serving
Quantity: 2
How to cook "Cupcake in 5 minutes in the microwave without milk" 
1. First mix in a bowl all the dry ingredients: flour, sugar, cocoa, baking soda, vanilla and salt, then pour in the water and oil, add the vinegar and mix until smooth.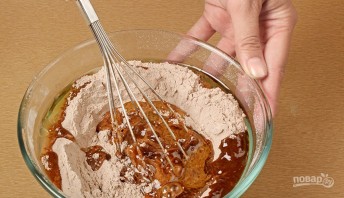 2. Butter the mold, pour the batter into it and send it to the microwave.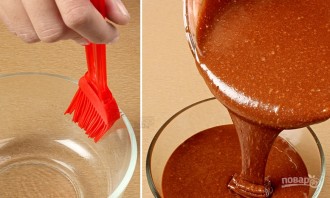 3. Bake for 5 minutes at maximum power, then turn off, let stand in the microwave a couple more minutes. Then open it. If the middle has seized, the dish is ready. If not, turn on the microwave for another 30 seconds.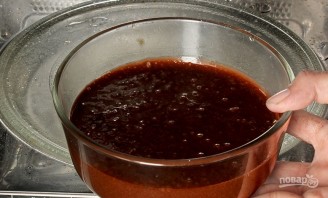 4. When serving, sprinkle with the remaining powdered sugar. Done, enjoy your meal!